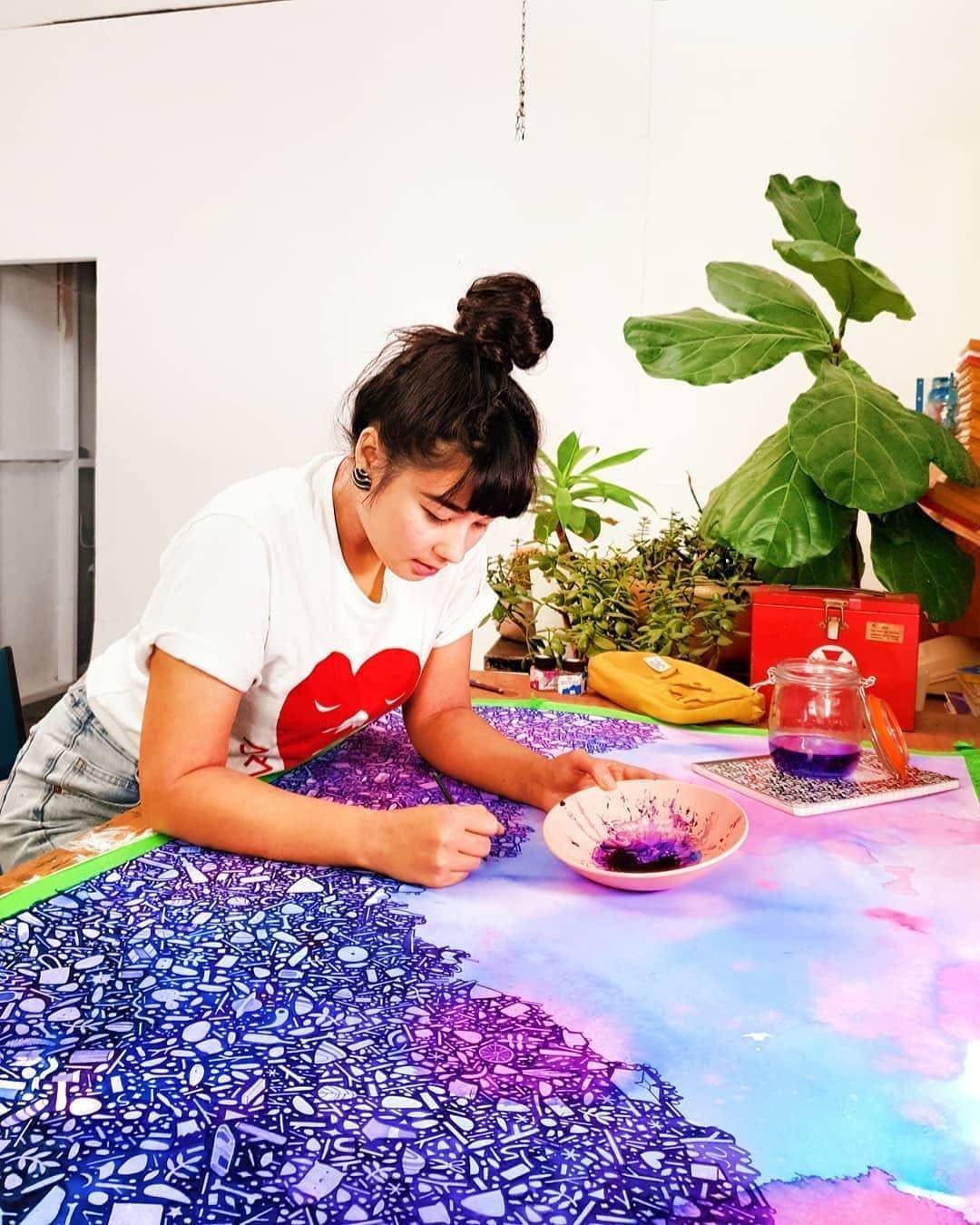 Day 5 for Adobe's #womencreate22 campaign, we celebrate Sha'an d'Anthes with her colourful drawings and unique way of storytelling and escapism. Sha'an's work captures not only colour but the feeling of the world through the lens of colour.
What was your journey to become an artist?
I have been working on my art since my teens. I come from a really creative family and my desire to be a creative was never discouraged. My mother is such a huge supporter and incredibly encouraging being into creative things all the time.
I studied the creative arts at university and became a digital designer before doing wat I am doing now.
How important is it to be original and how do you identify your work as original?
My approach to my work is consistent even though I use a variety of formats. I look to intertwine the real world with what is in my head and my art is a way of building a space for myself.
My work has a childlike escapism to it and as visual artists we are all trying to capture not only colour but the feeling of the world through colour. Colour is a like memory box that transports us back to that moment. We take colour as well as gesture and it helps us focus on what we feel is important.
I will start with a loose sketch on my tablet and then migrate that to my Adobe drawing software. Once I am confident in the design I transcribe that to paper and refine it in paints. I go from digital to traditional and use childhood forms of paint and crayon and this is where the charm comes from.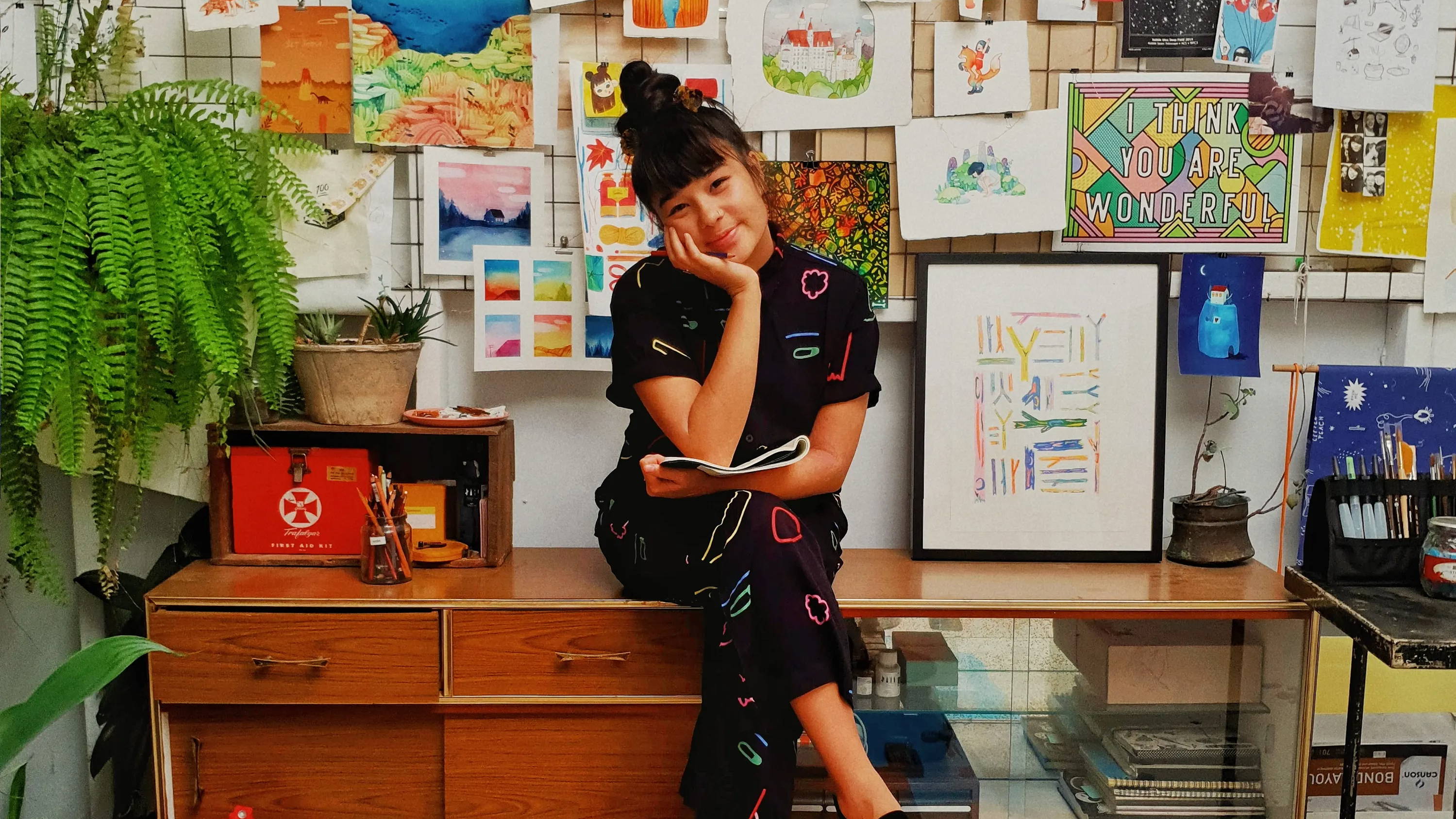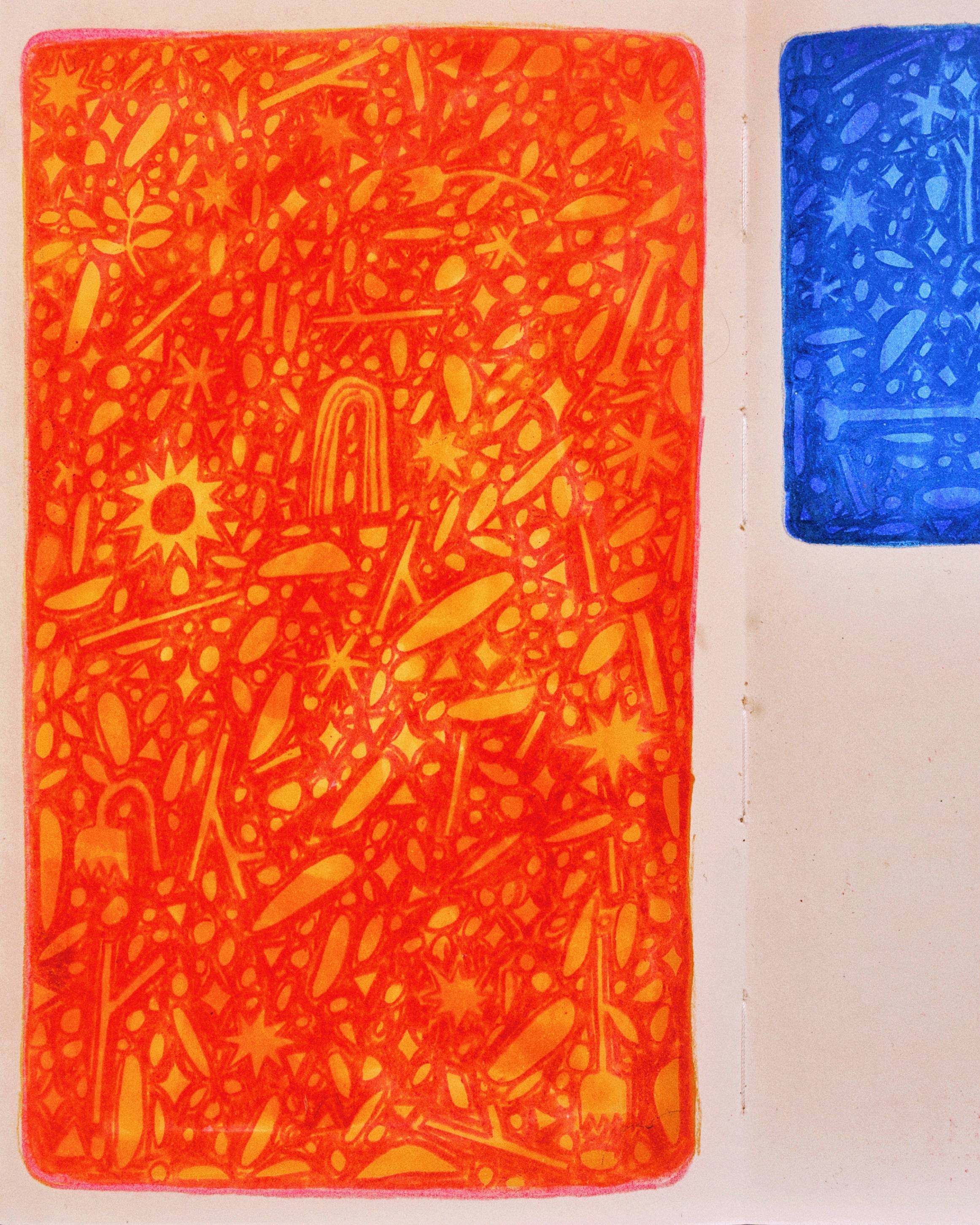 Your relationship with colour is quite unique, tell us about that. Are there any colours or hues that are your signifiers and why?
I love harmonious colours and then add a pop of something contrasting. I play with three or four similar hues to create the harmony, such as some mustards with a pop of blue.
My signifying colour is mustard as it is a happy colour. Colour is important to my work but I often find that colour decisions then migrate to my fashion choices and I end up wearing lots of mustards. How we work in colour and then how we wear colour seems to be interchangeable.
Where is your favourite place in the world that gives you the most inspiration and enrichment and that has informed your artistry?
My most favourite place in the world is the area surround Seattle, Washington in the Pacific Northwest of the US. The area around Mount Rainier with its lush greens is so unique. It makes me aware of how small as all are in this world.
My other favourite destination is Tokyo as it overloads my senses with colour I love travelling for the unique colour combinations that become a library of memories. I see a colour and it transports me back to that place and moment.
If you had a message for other women creators, what would it be?
Don't compare yourself to anyone around you. When I left university I thought my work would not be taken seriously and I would be considered less of an artist due to the childlike qualities of the art. I tried to make my art darker to be taken seriously as a creator but it just wasn't me.
As soon as I let go of that thinking my work became recognised, I became more successful. Carve your own path. Your creativity is special and unique to you. Be what you are.
'My work has a childlike escapism to it and as visual artists we are all trying to capture not only colour but the feeling of the world through colour.'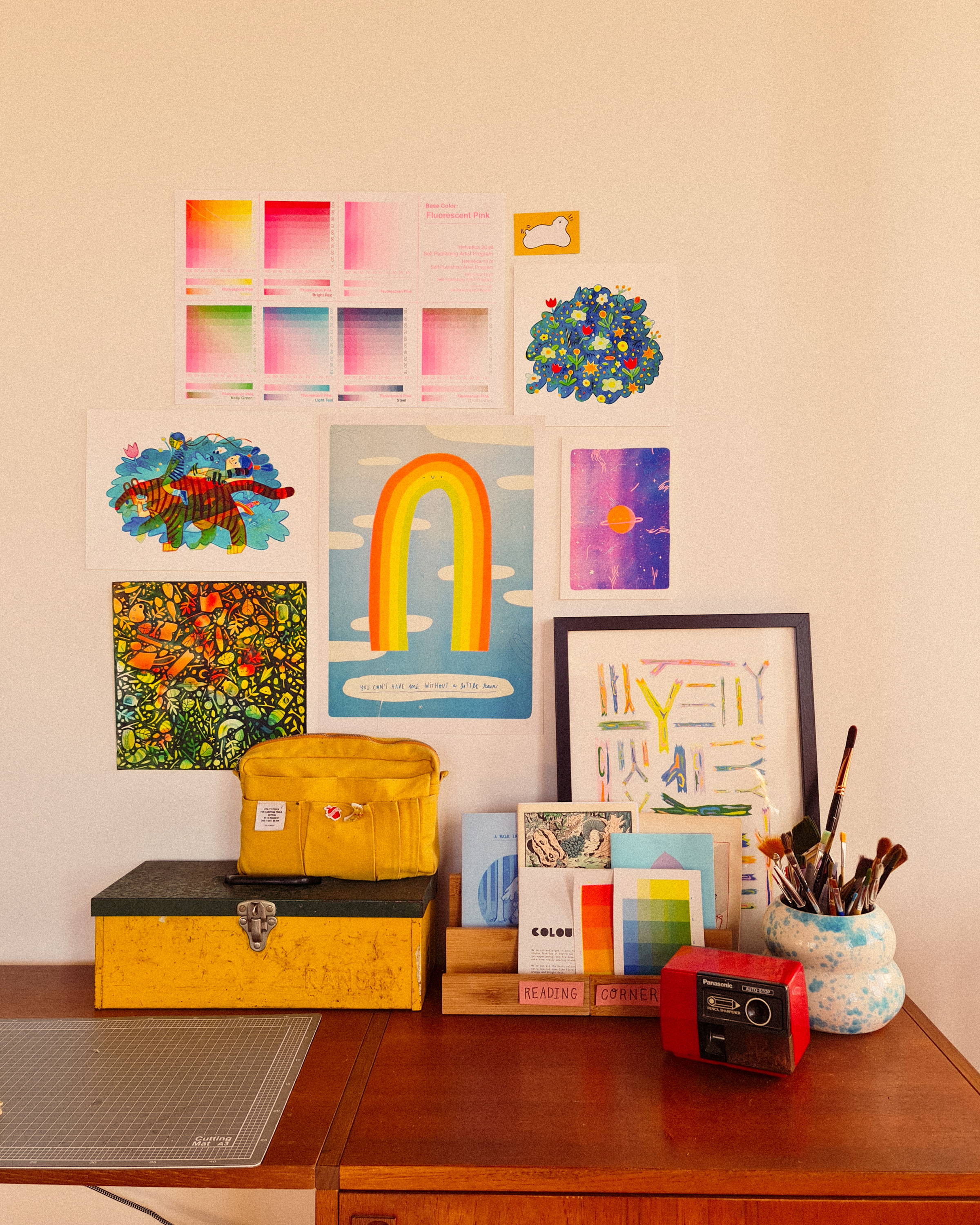 Images by @Peterdiseris
Fierce Flaneuse @Nassiamatsa
Watch the ilm here