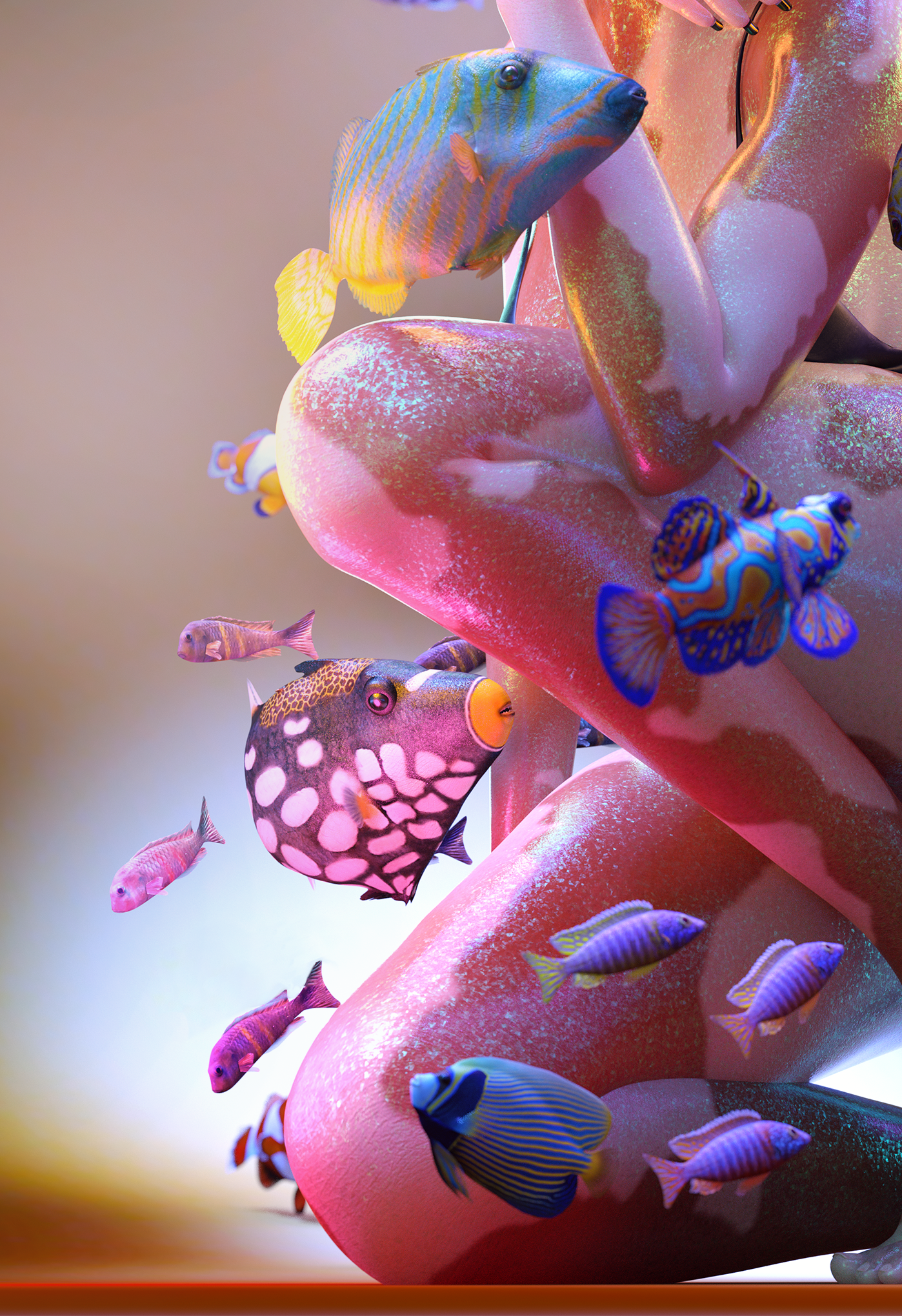 Celebrating multi-talented Digital Sculptress of the Metaverse, music creator and West Sydney resident, Serwah Attafuah. Moving from paint to digital tools she has created a world of hyper-colour surrealist work.
Celebrating with Adobe for this year's #womencreate 22 campaign, State of Escape interviewed 5 unique and talented artists currently trailblazing the creative industry. Discover each day a new original artist making their mark on the art world.
Day 1 we celebrate multi-talented Digital Sculptress of the Metaverse, music creator and West Sydney resident, Serwah Attafuah.
What was your journey to become an artist?
My parents are artists so this is a tradition in my home even though I am a non-traditional artist in what I create and how I create. I found a painting kit when I was 10 years oldand this journey developed from there.
School was not easy for me and creativity was my release. After school I studied the theatre and the live arts but I become more immersed in the digital arts. Digital tools allowed beto develop a very different artists identity I could not explore in the real world and gave my art a real distinctiveness.
I play music and I create art and they are two very different expressions and those who see my art are surprised by my music. Those who hear my music are surprisedby my art. I like to break down expectations of what a women creator could or should be.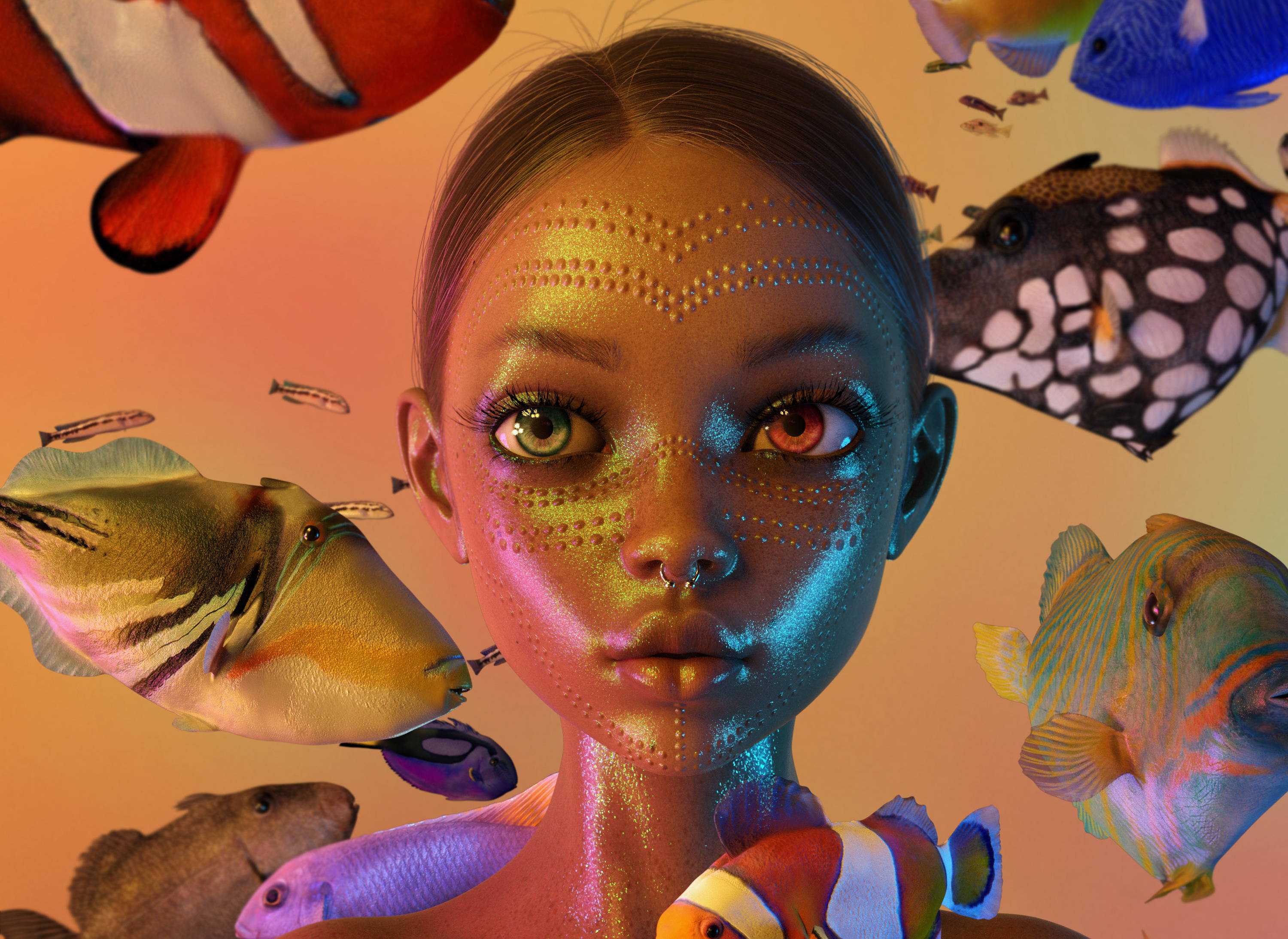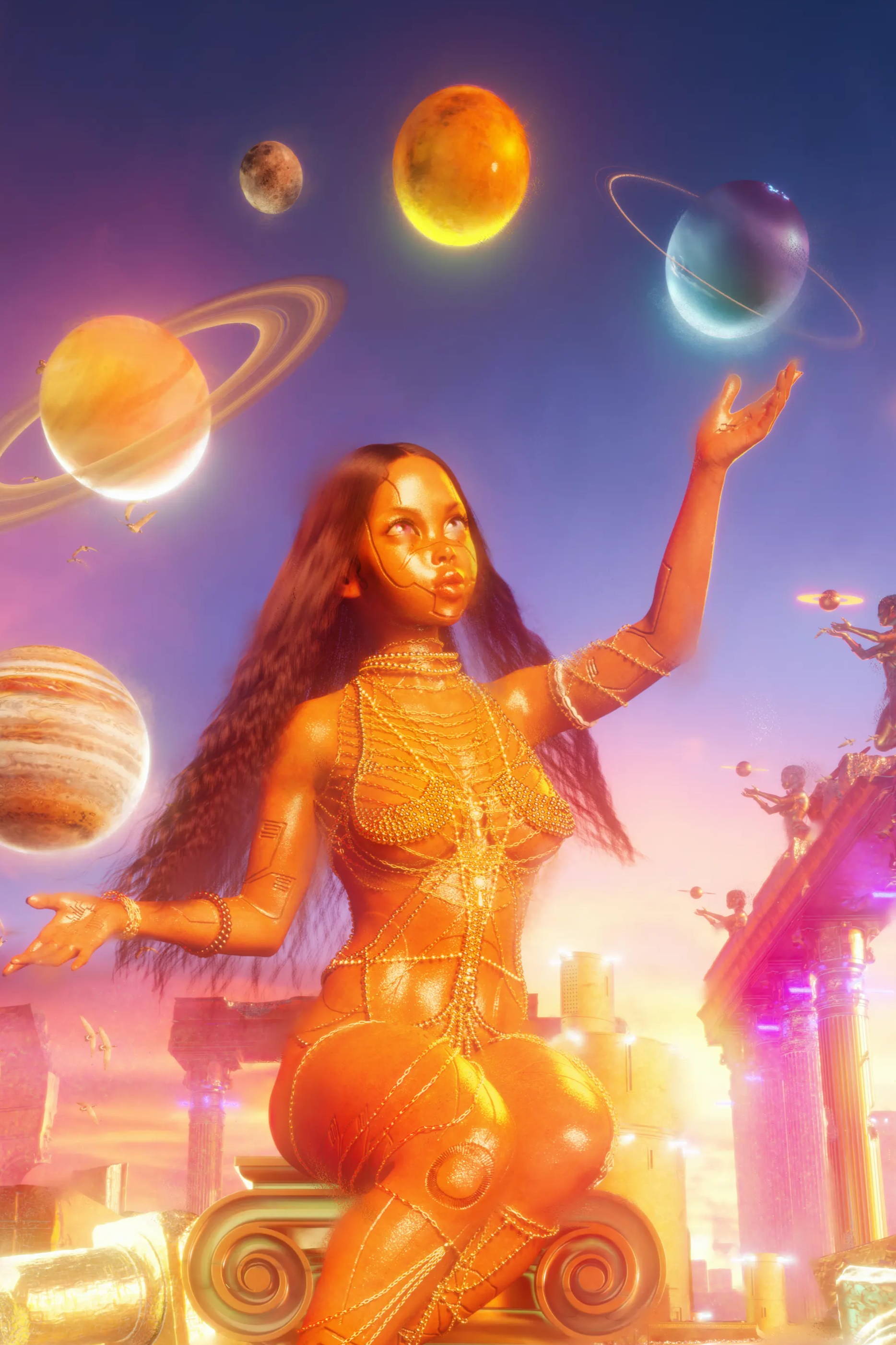 How important is it to be original and how do you identify your work as original?
Moving from paint to digital tools, such as Adode Creative, allowed me to expand my imagination. There were colours I could not recreate in reality but I could manifest in digital to create this hyper-colour surrealist work.
These artworks were seen by Paris Hilton and she purchased the Universal Woman image as an NFT. She wanted to support her favourite women artists in this field and my work featured in hercollection. I wanted to grab this avenue of learning and expanding my creativity. I want to take on the world just as my Universal Woman takes on the worlds and holds them in her hands.
Your relationship with colour is quite unique, tell us about that. Are there any colours or hues that are your signifiers and why?
As I was growing up, I became transfixed with old Hollywood B-movies, especially the old horror films as they have hyper-saturated colours. I have taken the colourisation of those movies andbrough them into my art. This creates an 'other worldly' theme and generates this modern surrealism. Working digitally allows me to create these amazing colours.
Where is your favourite place in the world that gives you the most inspiration and enrichment and that has informed your artistry?
I live in Parramatta, in Sydney, and we get these amazing sunsets. Colours you could not believe. I keep saying to myself, "how do we live in this insane country of colour?'" The whole planet is surreal,and I feel we overlook that.
In my work, I want to take those amazing moments in the natural world- and stretch it further. My colours are surreal,but they all come from nature. If you had a message for other women creators, what would it be?Be yourself, put yourself out there, keep experimenting, keep exploring. Ask for feedback. You are more capable than you think!
'I play music and I create art and they are two very different expressions. Those who see my art are surprised by my music and those who hear my music are surprised by my art.'
Images by @Peterdiseris
Fierce Flaneuse @Nassiamatsa
Watch the ilm here