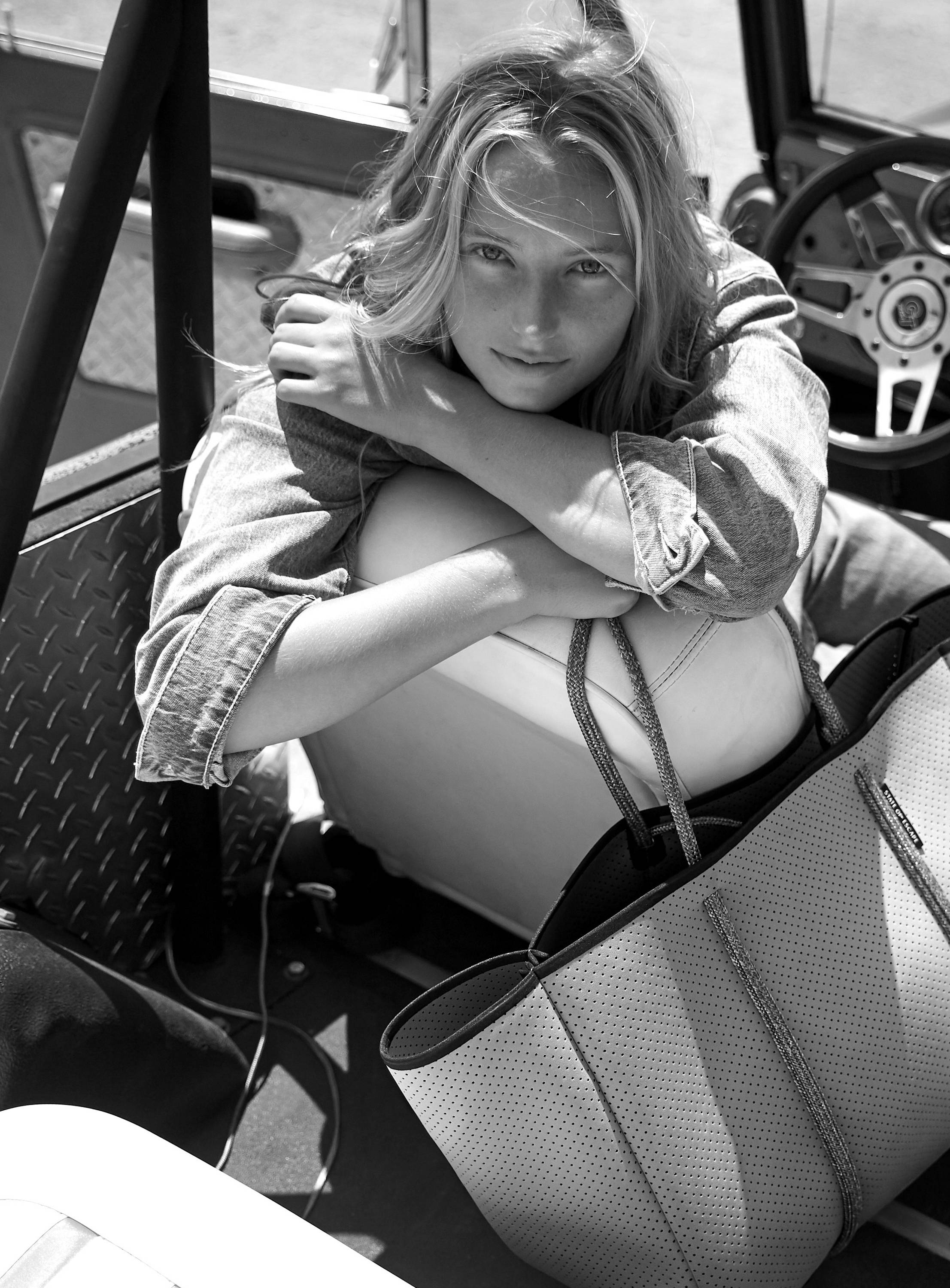 It's time for the southern hemisphere to celebrate weekends on the sand, paddling in the ocean and sun-kissed skin with longer days and warmer nights.
As we are an Australian brand, I am writing this blog post as summer is tapping at the door.
Virtually we travelled over to the coastline of California, as our LA creative team jump into their orange Jeep, roof down, capturing the shoreline of south LA while road tripping up to Malibu. As we live vicariously through them, we chat to our talent Natalie, about long weekends, escaping to the ocean and of course some LA secrets for when the world opens up again.
Natalie, where was your hometown and where are you living now?
I grew up in Vancouver Canada, which was an absolute dream. Nothing quite beats being surrounded by the mountains and ocean all in one. I'm now living in Venice, California and I feel that exact same love for being by the water.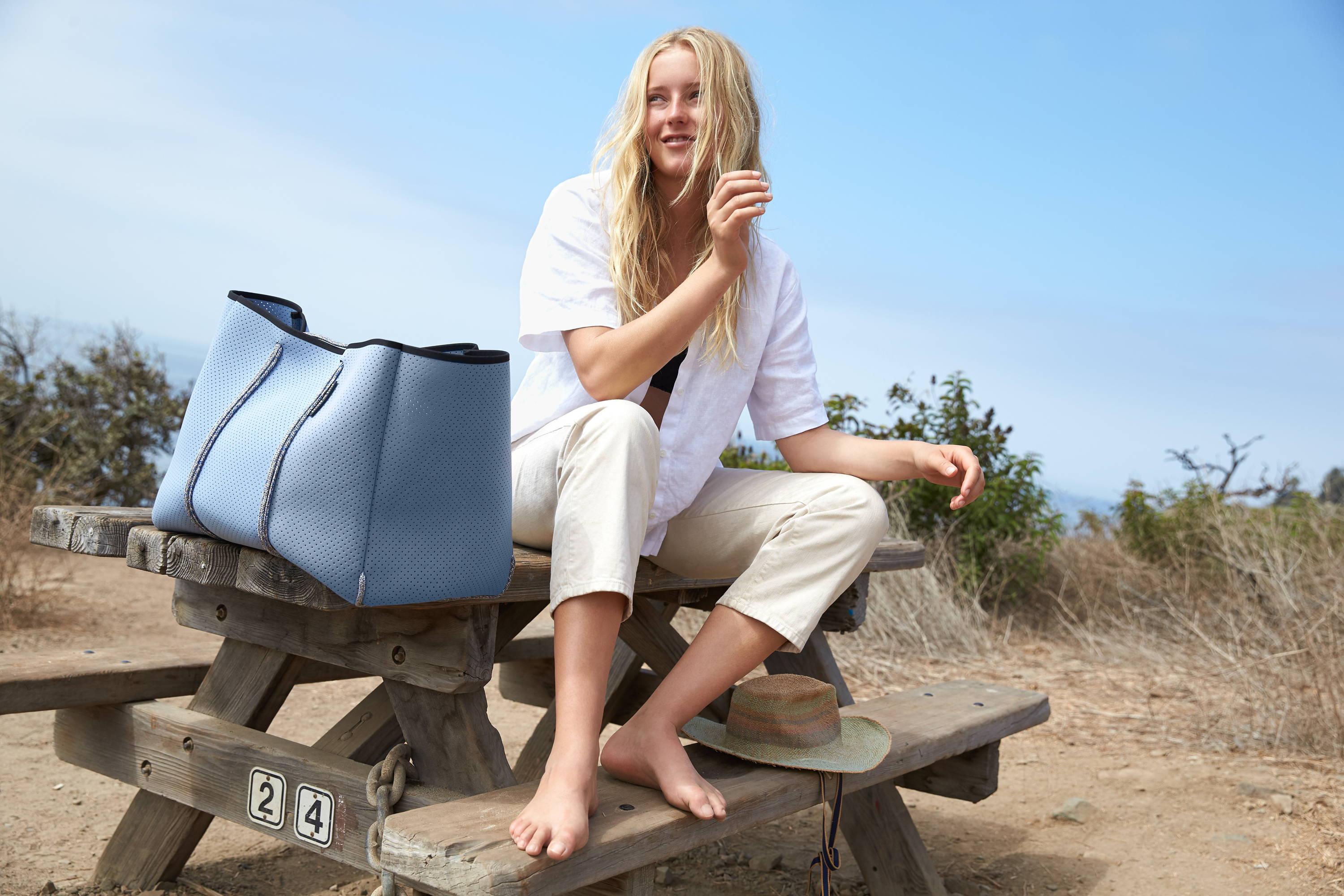 Can you share with us something truly unique about you and one of your passions?
I applied for my masters at the start of the pandemic and I'm now starting a company called Conscious Co. The foundation of this is based on my biggest passion - sustainability and protecting this beautiful planet of ours!
As you're also an avid surfer, with a love for the ocean and environment, tell us how you escape when connecting with nature?
I love camping. Whenever I have a free weekend, I load up my surfboard or climbing gear and escape the city. My favourite spots are Big Sur, Ojai, and San Diego. Also, I always turn on my 'airplane mode' for the weekend, there's nothing better than completely switching off.
What is something magical about the experience of being out in the ocean, riding the waves?
The way they rejuvenate you, but also, they are such a powerful force to be reckoned with. There's nothing as humbling as feeling like you're on top of the world one moment and coming back to reality the next.
Describe your most spontaneous getaway – near or afar?
Mammoth (a popular skiing town) last winter on the biggest snowfall day. My best friend Sam and I were watching webcam footage texting around 2am and decided we just had to drive 6 hours - ski all day - and drive 6 hours back that night. It was worth every moment on the road for the perfect day skiing.
What to pack on a weekend away traveling the open road?
Since I was a little kid, it's been ingrained in my mind to have a jacket in the car and a snack if there ever was a breakdown. So definitely that. Also, my running shoes, because when I get to a new place my favourite thing is exploring the lay of the land. And of course, a great playlist - my favourite is "scrambled eggs" which reminds me of early mornings with the family.
What is a must for unwinding on a weekend away?
Good book, a facemask, and a spicy margarita.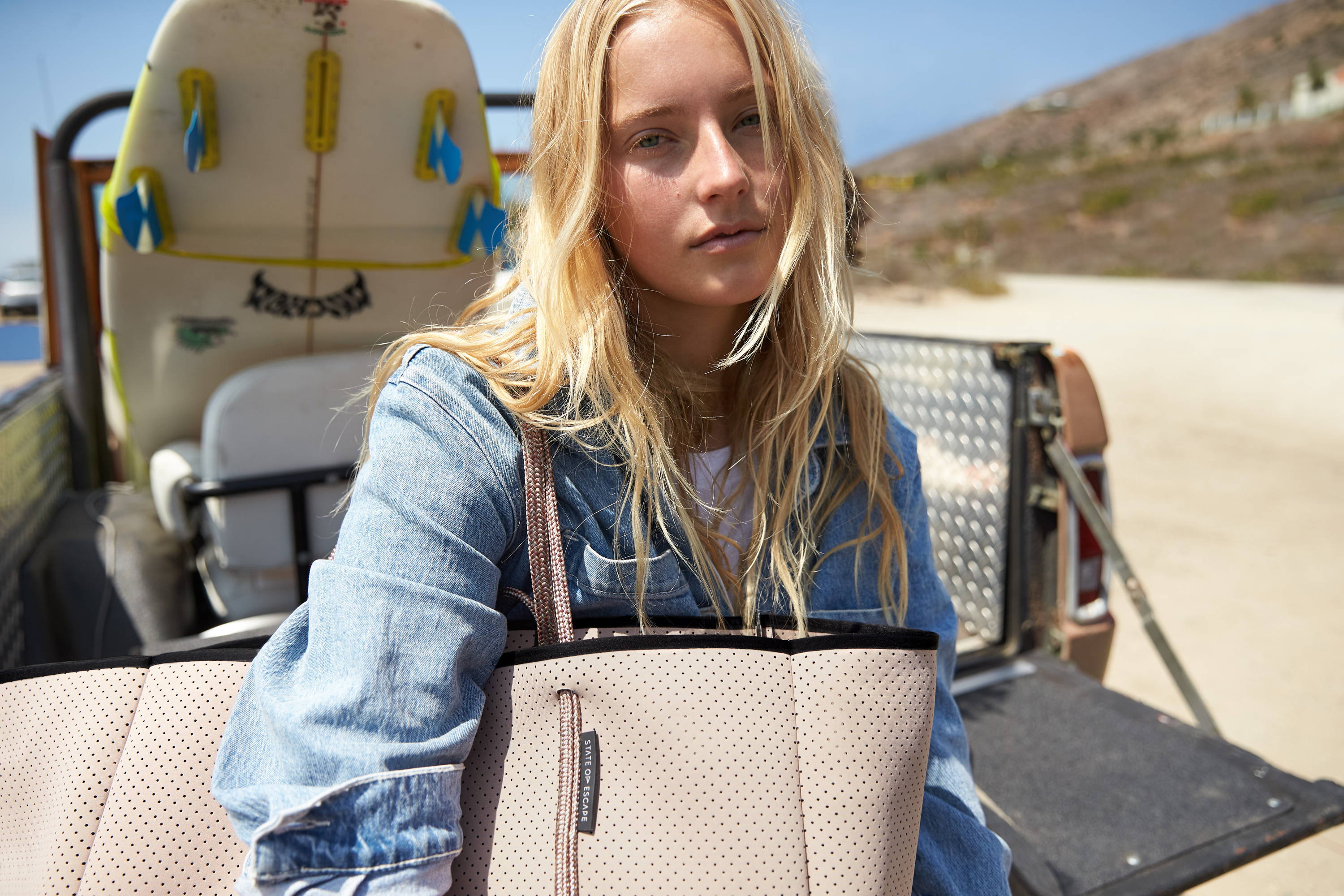 Favourite summer memory?
Big Sur this past summer is definitely up there as a favourite summer memory. Waking up with a surprise coffee delivery from my best friend to our tent in the Redwoods, meeting folk music performers that worked part-time at the Arthur Miller bookstore - with recommendations of books and records that have stuck so strongly, and going down to Sand dollar beach to surf all day until dusk.
If you could take 2 people and jump in the car to drive anywhere you like, who would you take and where would you go?
I would take my 2 oldest friends Maddie, and Tor, and go to a place we use to go when we were growing up called "Siwash Lake Ranch". There we ride horses, read in the fields, and sip tea by the fire.
LA's top secrets – places to see, stay and eat.
If I'm on the west side my go-to is Dudleys - their orange wine and ceviche are unbeatable. If I'm on a date I love Barrique, the wooden interior just feels so rustic and cosy.  
If I'm east I love Café Stella, especially the days they have live jazz. Or, Blairs, their farm-to-table veggies are delicious. But if I'm looking just to relax, bringing a blanket to Echo Park with some Thai food always hits the spot.
Surfing - county line, they allow dogs, and most of the time I probably have a dog with me. Then on the way back I usually stop at Malibu seafood for some fish and chips.
Hiking - eagle rock in Topanga or Tuna Canyon - such beautiful views and makes you feel so immersed in where you are.
I'm lucky enough to live in LA, but if I'm looking to crash somewhere in Malibu I love Surfrider right by the 1st point break.