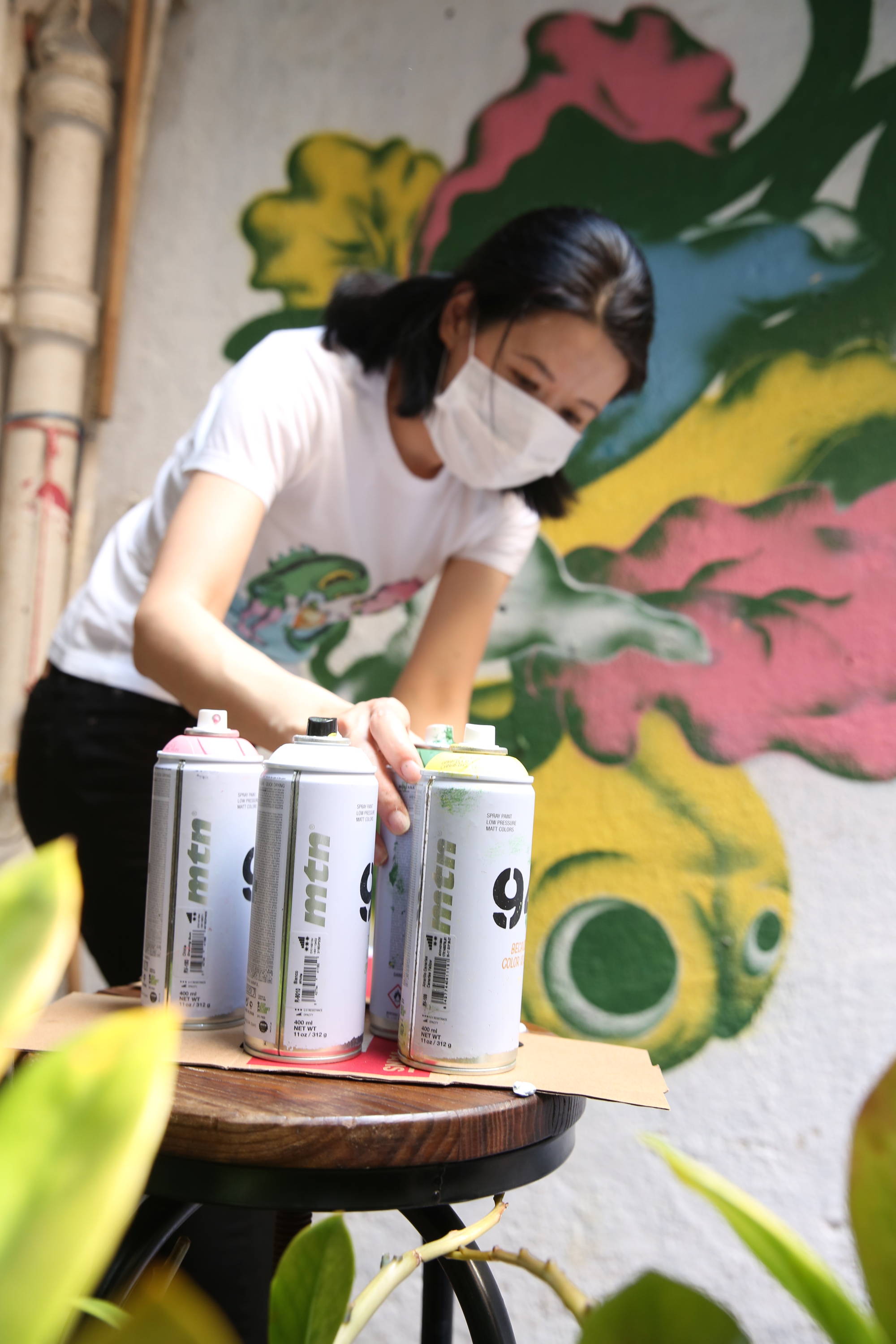 For day 3 of IWD x Adobe's #womencreate22 campaign, we celebrate Angela Ho, an Australian artist based in Hong Kong, who brings together street art and new technologies. Working with soft hues of pinks and pale blues Angela brings to life her characters from digital drawings in Adobe through to paint.
What was your journey to become a creator?
I started out as a graphic designer and illustrator in Melbourne. After living in Hong Kong for several years I was thinking a lot about what I really wanted to express in terms of my work. As an illustrator I have a duty to fulfill the brief for my client.
I worked hard on commercial projects, saved up and took 9 months off to develop my illustration style into something which I could explore and work with as an 'artist'. This is when my characters took form and began their journey from digital drawings in Adobe through to paint. And then eventually they started to jump up and down in animation and augmented reality.
Several other things have happened which I feel were integral to my development as an artist: exhibiting at Outré Gallery in Melbourne, participating in Limits digital art battle in Tokyo, being interviewed by Hi-Fructose magazine and being one of Adobe's Global Creators last year. And participating in group exhibitions with Corey Helford Gallery in LA and Dorothy Circus Gallery in Rome.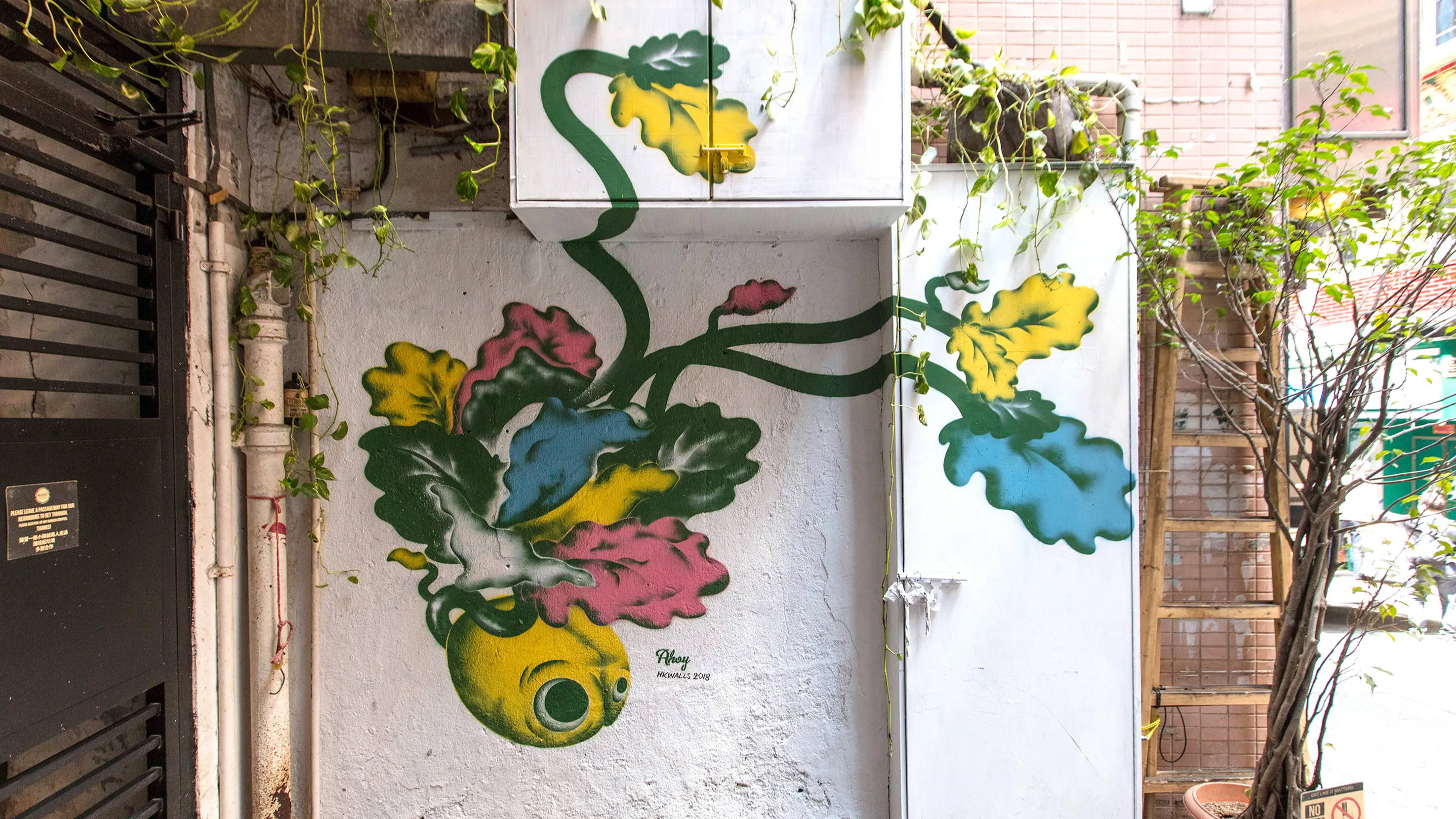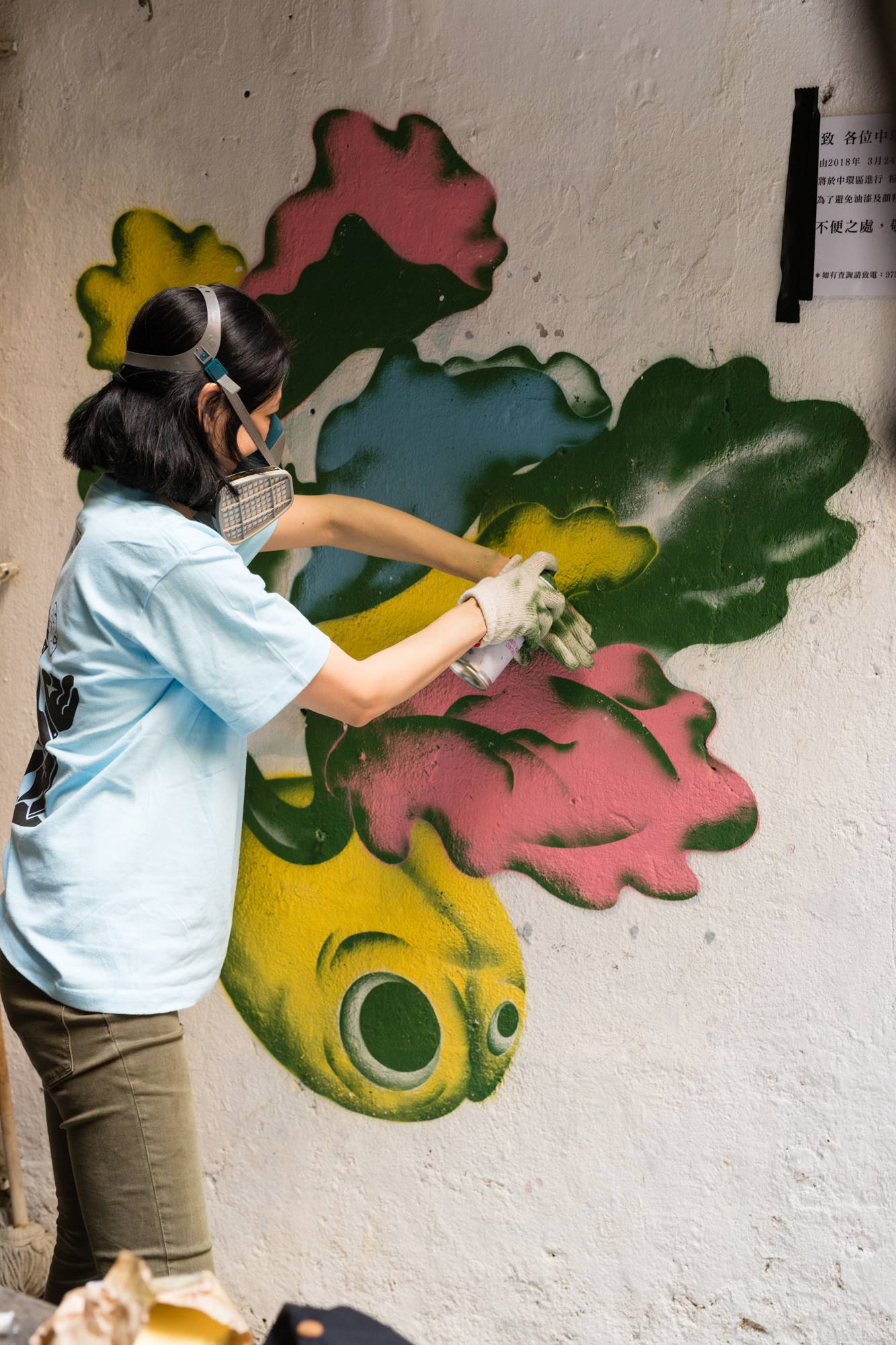 How important is it to be original and how do you identify your work as original?
I'm going to copy that line that you often read about originality: that nothing is really original, everything is built upon something that has come before it in varying degrees.
But I think if you have clarity of thought and strong convictions about life and the world and if you're consistent in trying to express those convictions with some honesty, it forms into some weird individual truth of your very own ... I guess that can make art original.
Along the way I was really lucky to have various entities commission me or find projects for me such as HKwalls who I did a street art mural in Central, Hong Kong as part of their festival.
Your relationship with colour is quite unique, tell us about that. Are there any colours or hues that are your signifiers and why?
I use soft pinks and pale blues when I want to express a quieter more personal thoughts or need an image to be more gentle. I use bright yellows, greens, magenta and cyan when I'm feeling a little more "rah, rah, RAHHH!" Yellow is my favourite colour, it means different things to different people. To me, yellow signifies happiness and sunshine and energy.
Where is your favourite place in the world that gives you the most inspiration and enrichment and that has informed your artistry?
This is such a hard question to answer. I'm not going to tease myself with naming other cities and countries I would like to get back to or visit. But the Hong Kong countryside with its beautiful hills, trees, islands and shorelines are magical.
Whenever I go hiking with friends I feel like I'm stepping into a fairyland.
'Having clarity of thought and strong convictions about life and the world forms into some weird individual truth of your very own.'