Day 2 for Adobe's #womencreate22 campaign, we celebrate third generation Aboriginal artist and photographer, Bobbi Lockyer from Port Headland, the Pilbara, Western Australia.
From screen printing to working in galleries, Bobbi states she was 'born with a paintbrush in her hand' and is always learning new things from her creative mother and grandmother.
What was your journey to become an artist?
I was born with a paintbrush in my hand. My grandmother is a creative and so is my mother. They taught me to paint and sew and still teach me today.
At school I never knew I could be a creative or have a career in art. This has been a self-learning journey for me, that has taken me from screen printing to working in art galleries. I now have a 20-year career in the arts.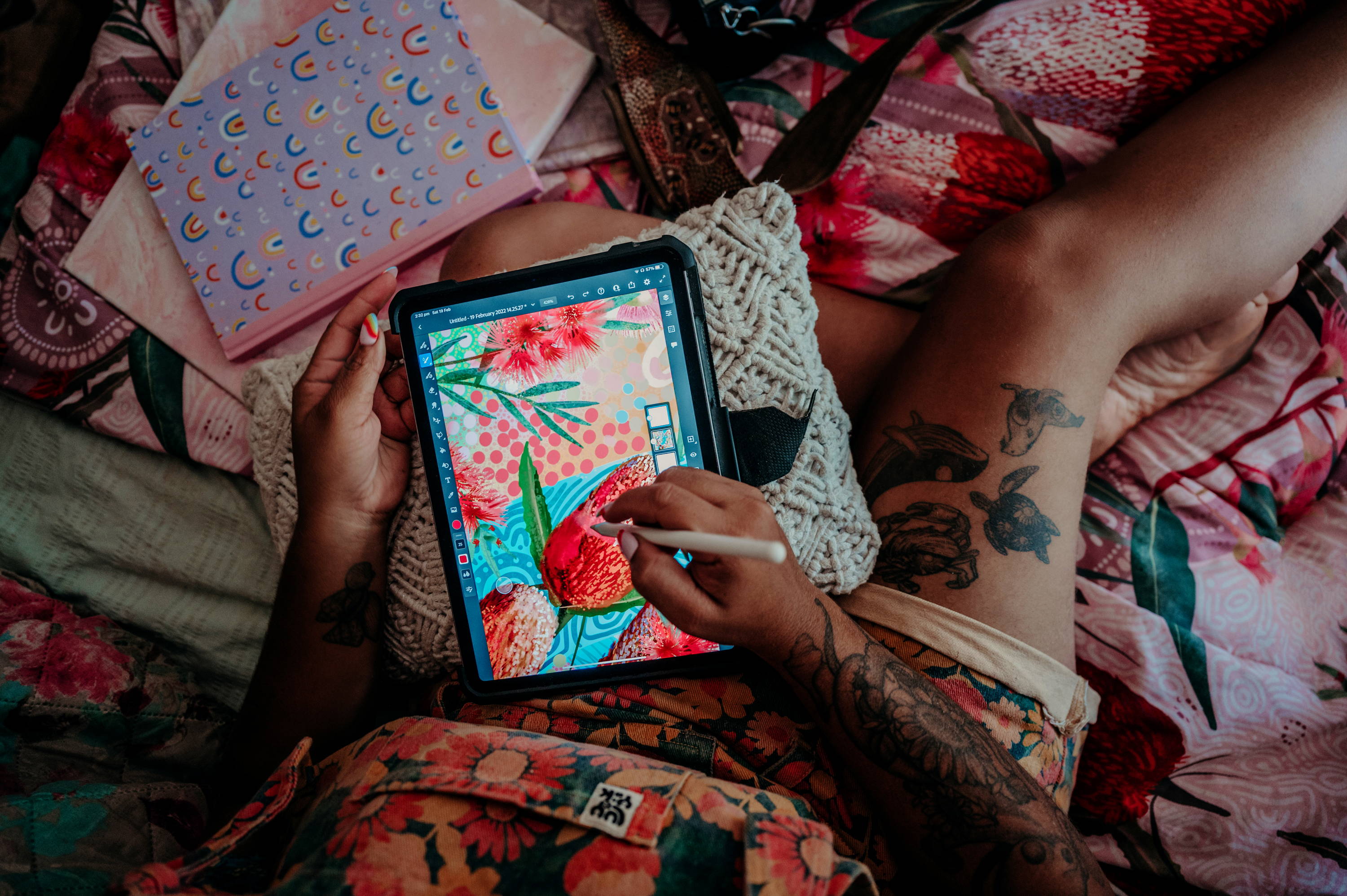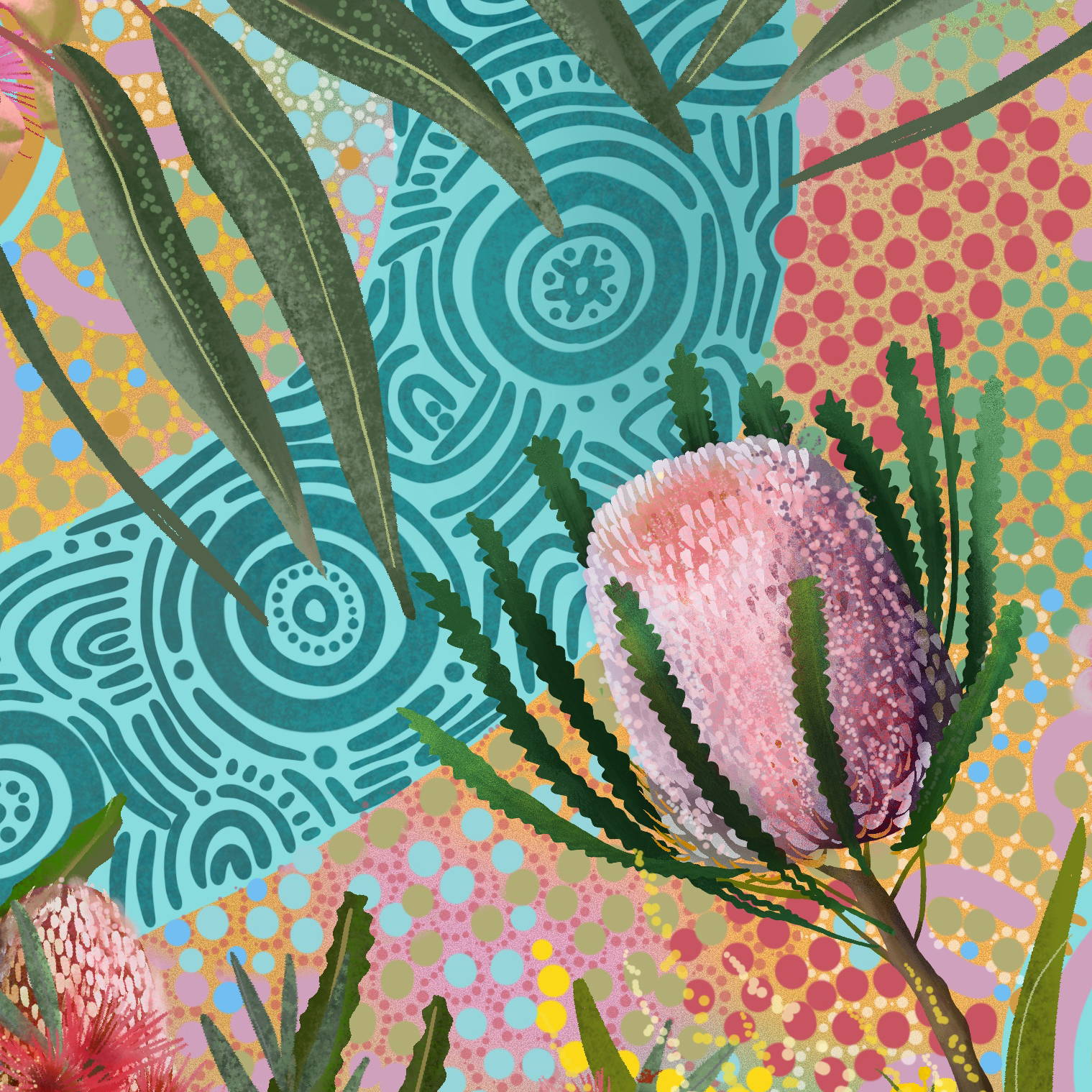 How important is it to be original and how do you identify your work as original?
A lot of my inspiration comes from nature. I live I the Pilbara and close to the beach, so I have the ocean, the coral and rocks informing me. I love the way the land and sea intertwine.
We have a big family tradition of art, on both sides. My Aboriginal family hand down stories through art, which I can interpret.
To be an original artist means I must be true to myself. I can see, hear, and taste colour. At school they wanted me to stay within the lines, stay in the box but colour makes me happy, and I use Adobe software to share the colour I see.
Your relationship with colour is quite unique, tell us about that. Are there any colours or hues that are your signifiers and why?
The red dirt in the dry winters in Pilbara mixed with the iron ore dust in the air create these amazing intense colours at sunset. These reds and the colour of wildflowers feature in my work.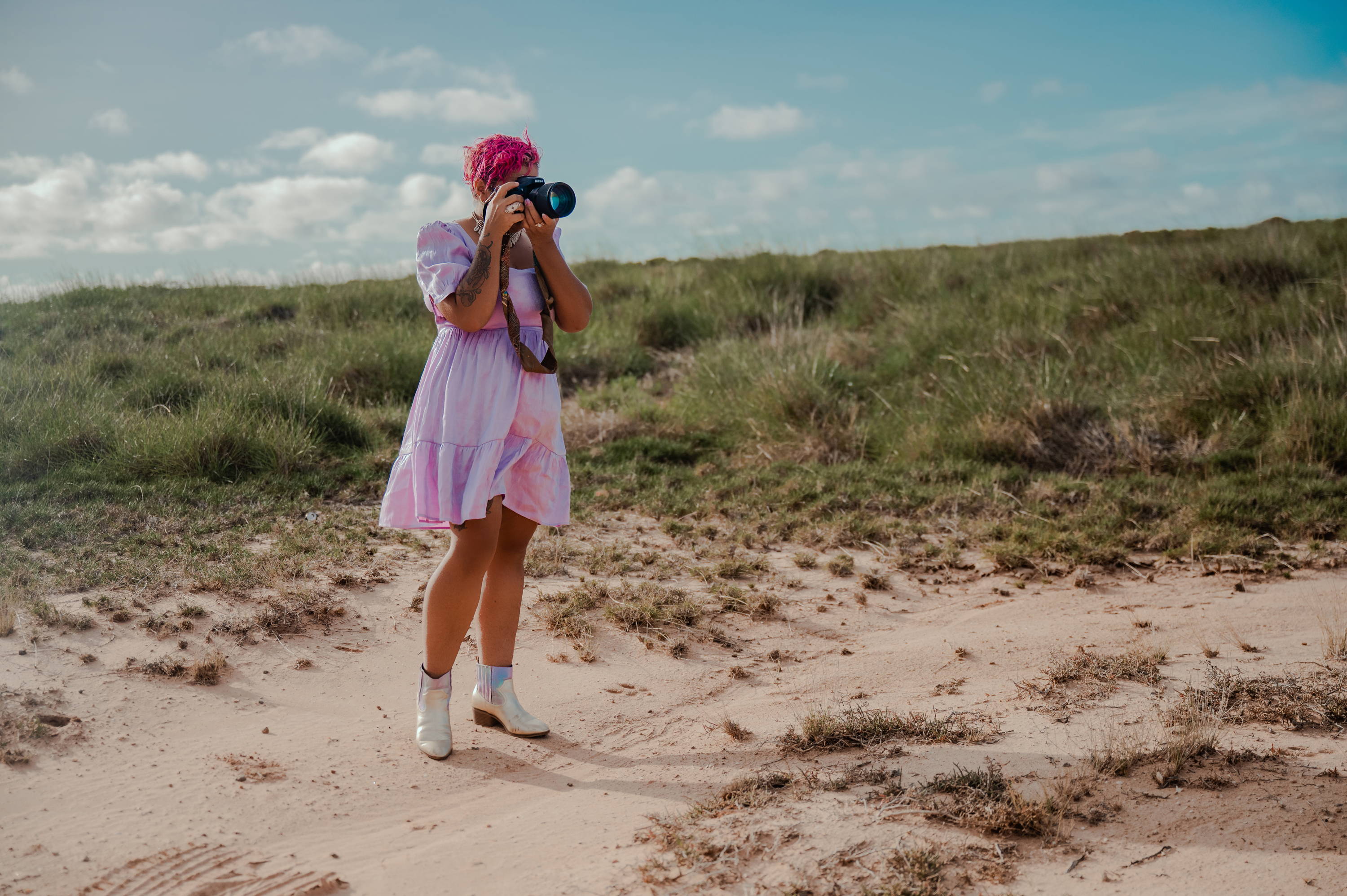 Where is your favourite place in the world that gives you the most inspiration and enrichment and that has informed your artistry?
The Pilbara in my favourite place in the world. The Carrawine water gorge is beautiful. In summer the region is tropical with waterfalls everywhere.
If you had a message for other female creators, what would it be?
If I had advice to anyone starting on their creative journey is surround yourself with people who believe in you. Don't let anyone confine you. Create for yourself.
My big turning point was when I stopped doing what I thought people wanted or comparing myself to others and started creating just for myself.
I have become 100% more successful when I started creating for myself. People say I have stepped into myself.
'I was born with a paintbrush in my hand.'