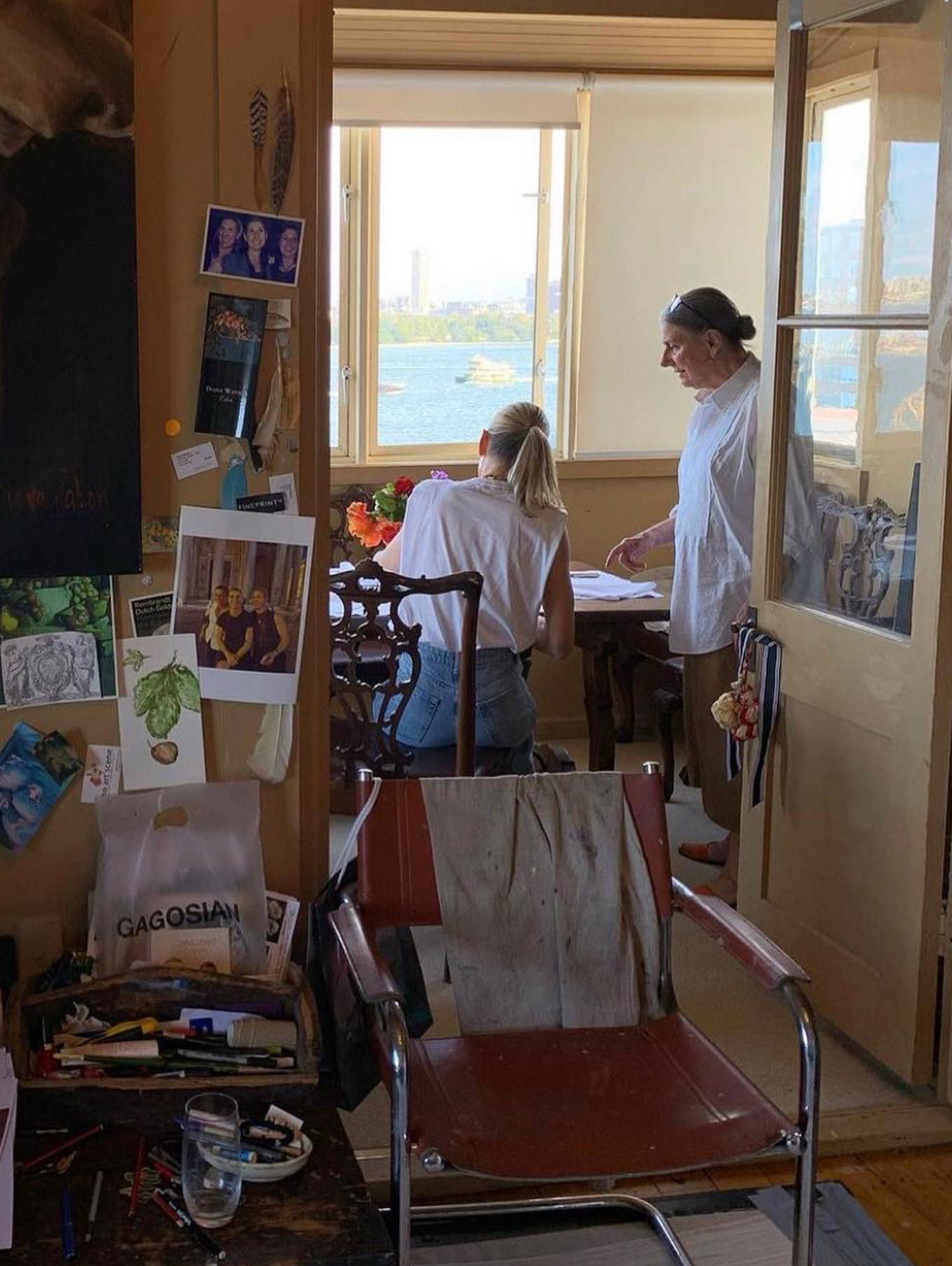 There is something special when art is a common thread within a family. It is a spark that lights up through the generations, where the love and passion of creativity can be shared. This Mother's Day we chat to our Creative Director and co-founder Brigitte, her mum, artist Diana and Brigitte's niece Maddy, a textile designer, on generational artistry and the creative thread woven through their family.
Brigitte, Diana and Maddy, what is each of your 'go-to source' of inspiration?
Brigitte: Inspiration comes from everywhere. It also comes strongly from within. Years of accumulated visual immersion through travel, art, friendships, nature, magazines strongly influence my inspiration. It's like a gravitational pull when you feel and see it.
Diana: Being surrounded by nature is my constant source of inspiration. I also love to explore what the world has to offer and finding ideas often comes while travelling and experiencing new destinations, or finding the new in familiar places.
Maddy: My go-to source of inspiration is definitely Chelsea Flea – a year-round outdoor flea market nestled away in a carpark in Flatiron, New York. I try to go every Saturday. The vendors have the most amazing selection of antique ceramics, textiles, jewellery and furniture sourced from all over the world.
You never know what gems you are going to find or what will spark a thought or new way of thinking about a creative project. I also really appreciate the time I spend there, talking to and workshopping ideas with friends and family.
What does 'original artistry' mean to you? 
Brigitte: To me it's about having a strong visual point of view and being able to express it in a way that is pure to you. It's not a trend or a moment, but an expression that when someone sees it, they know it's distinctly yours.
Who is your favourite artist / designer of all time?
Brigitte: I love the design philosophy behind the Bauhaus movement, in particular architect Ludwig Mies van der Rohe.
Diana: Picasso, without a doubt, for his unafraid ingenuity.
Maddy: Besides Nanny!? I would have to say Laila Gohar.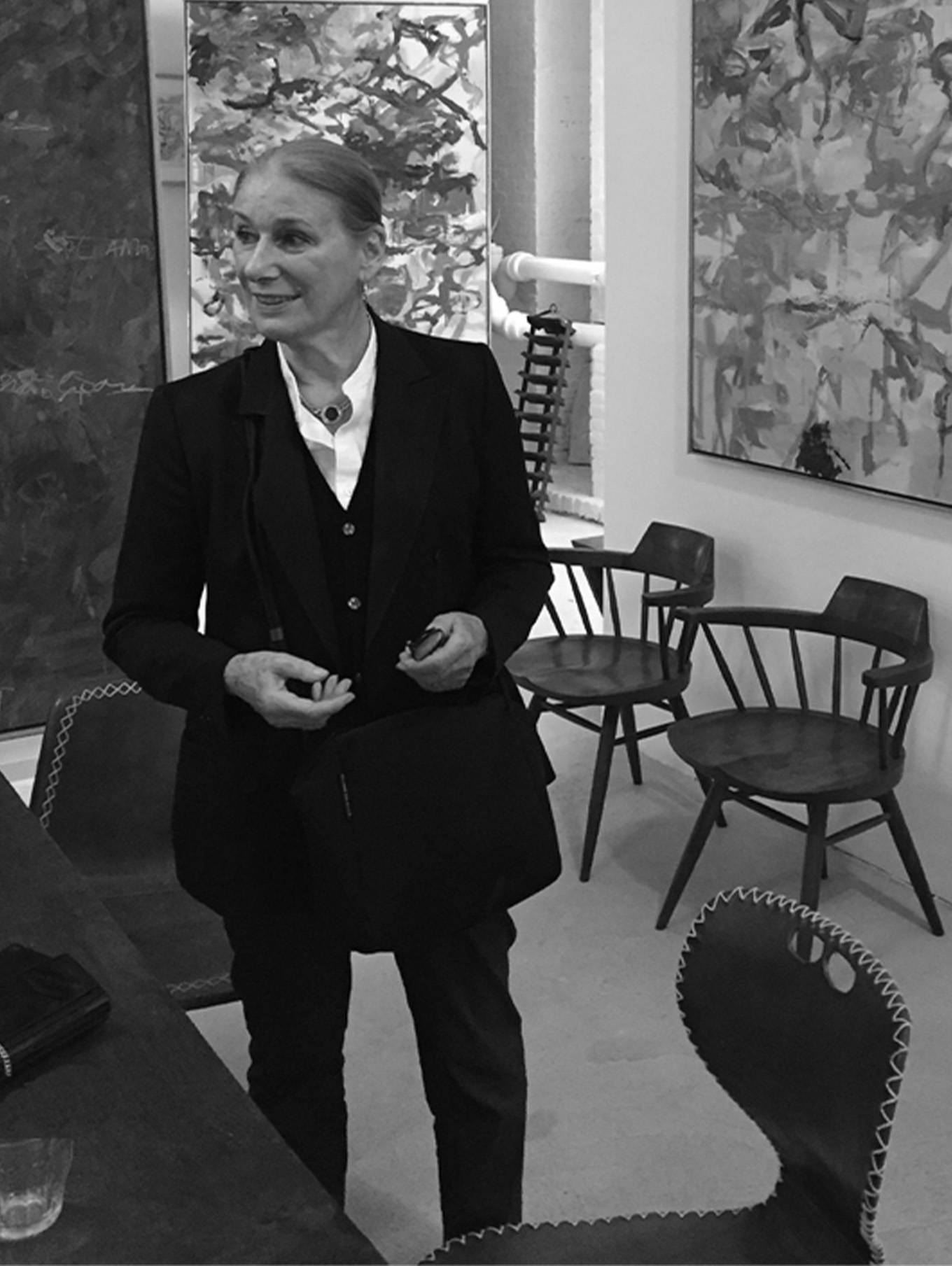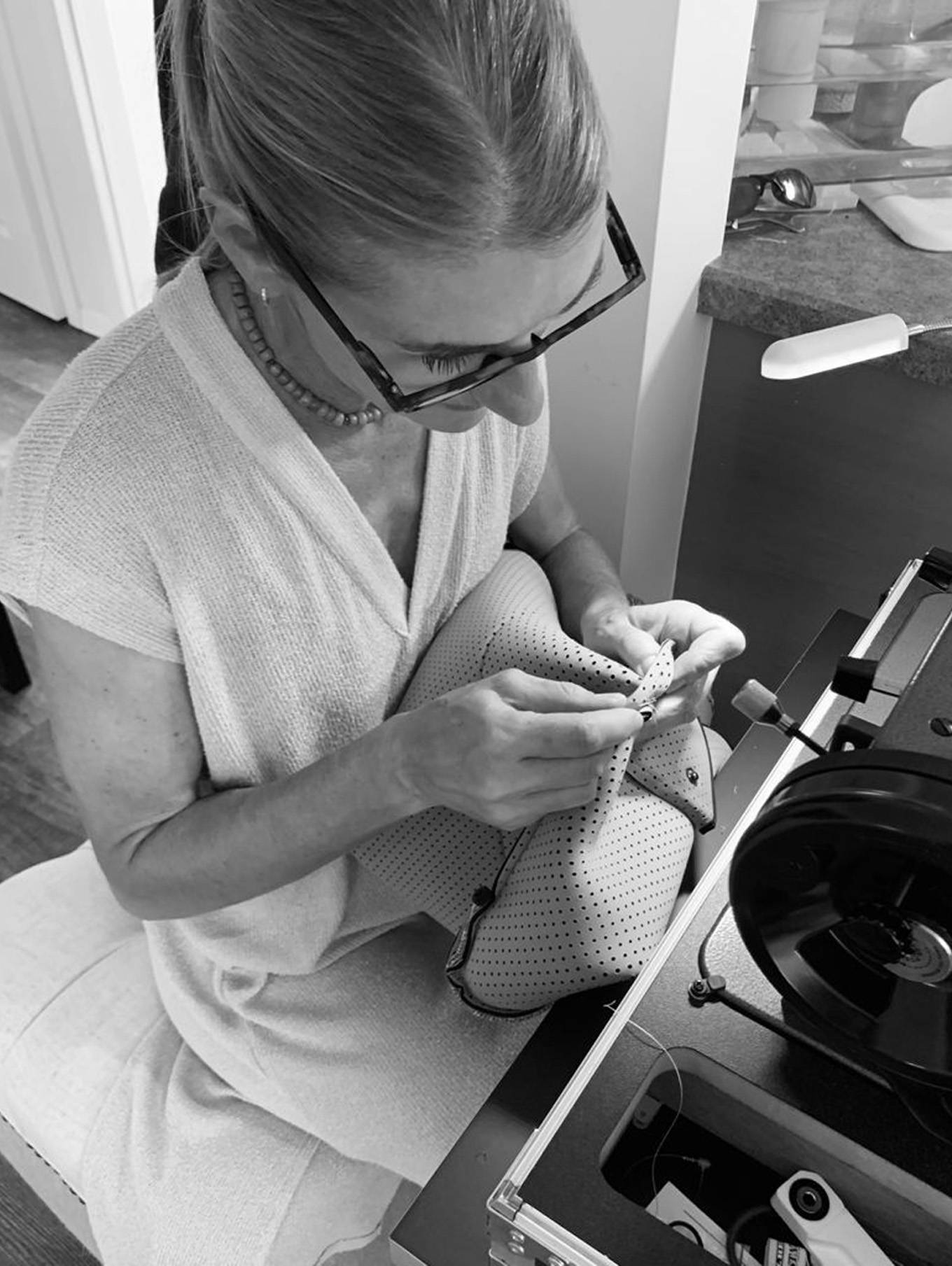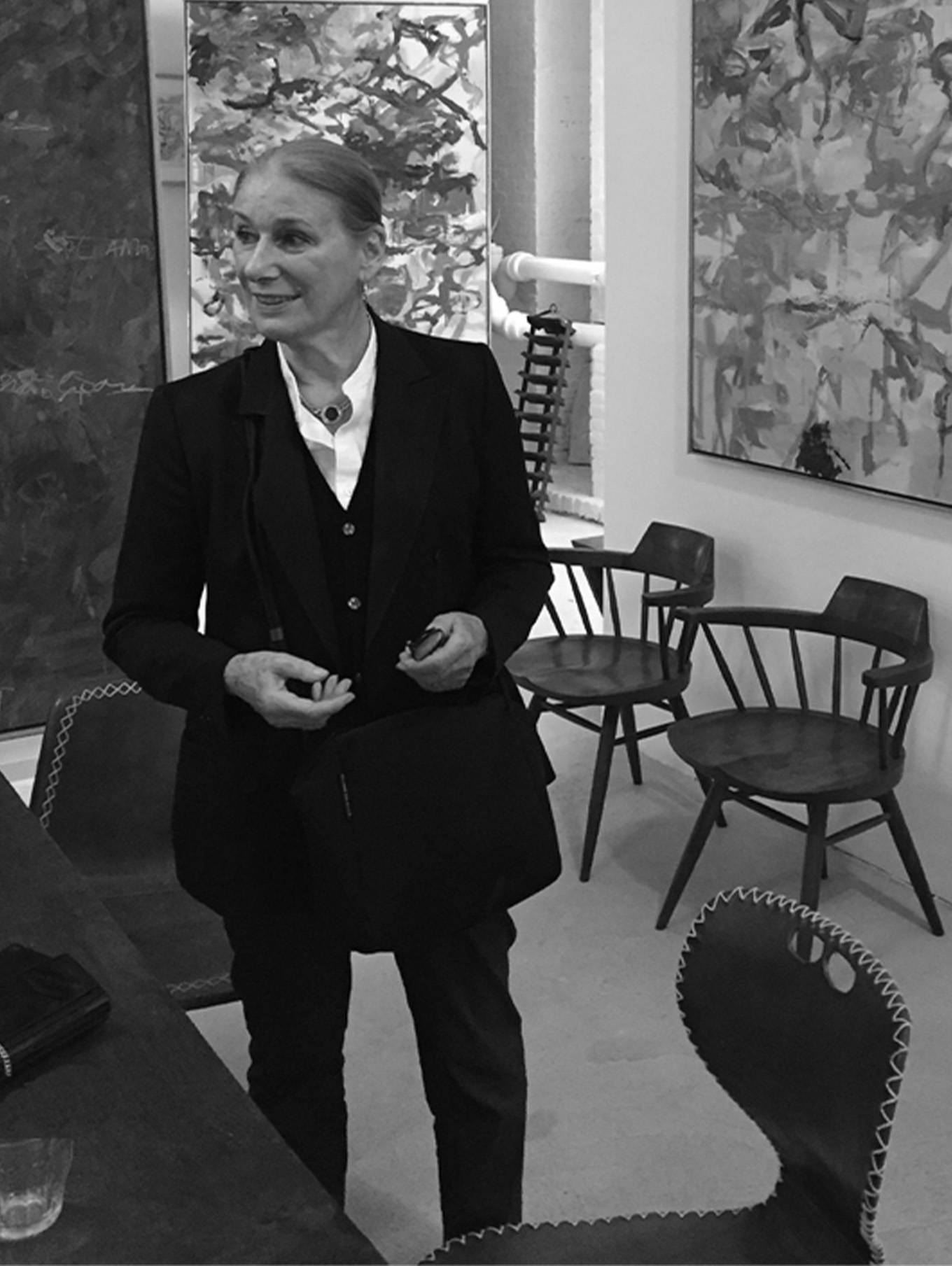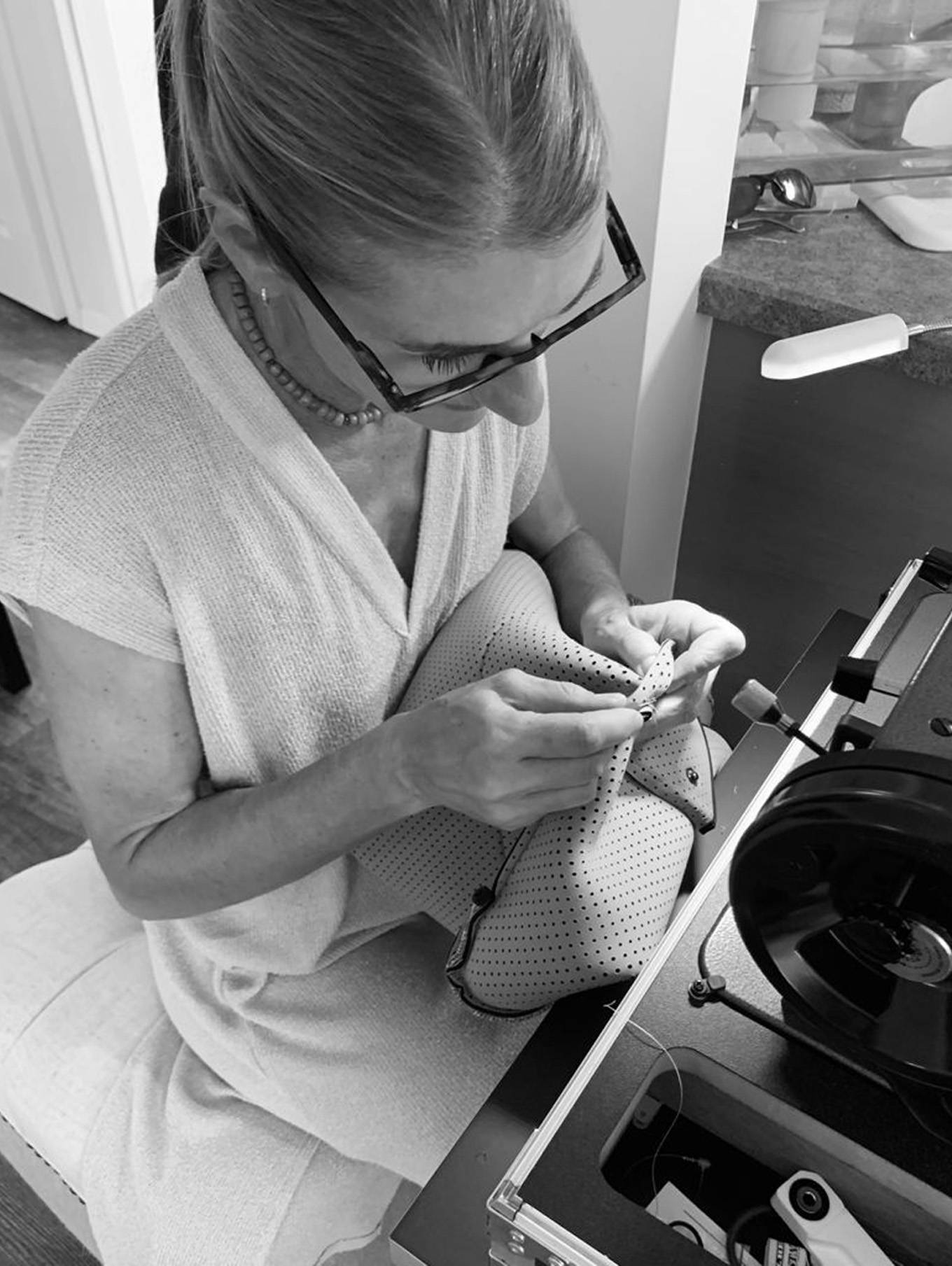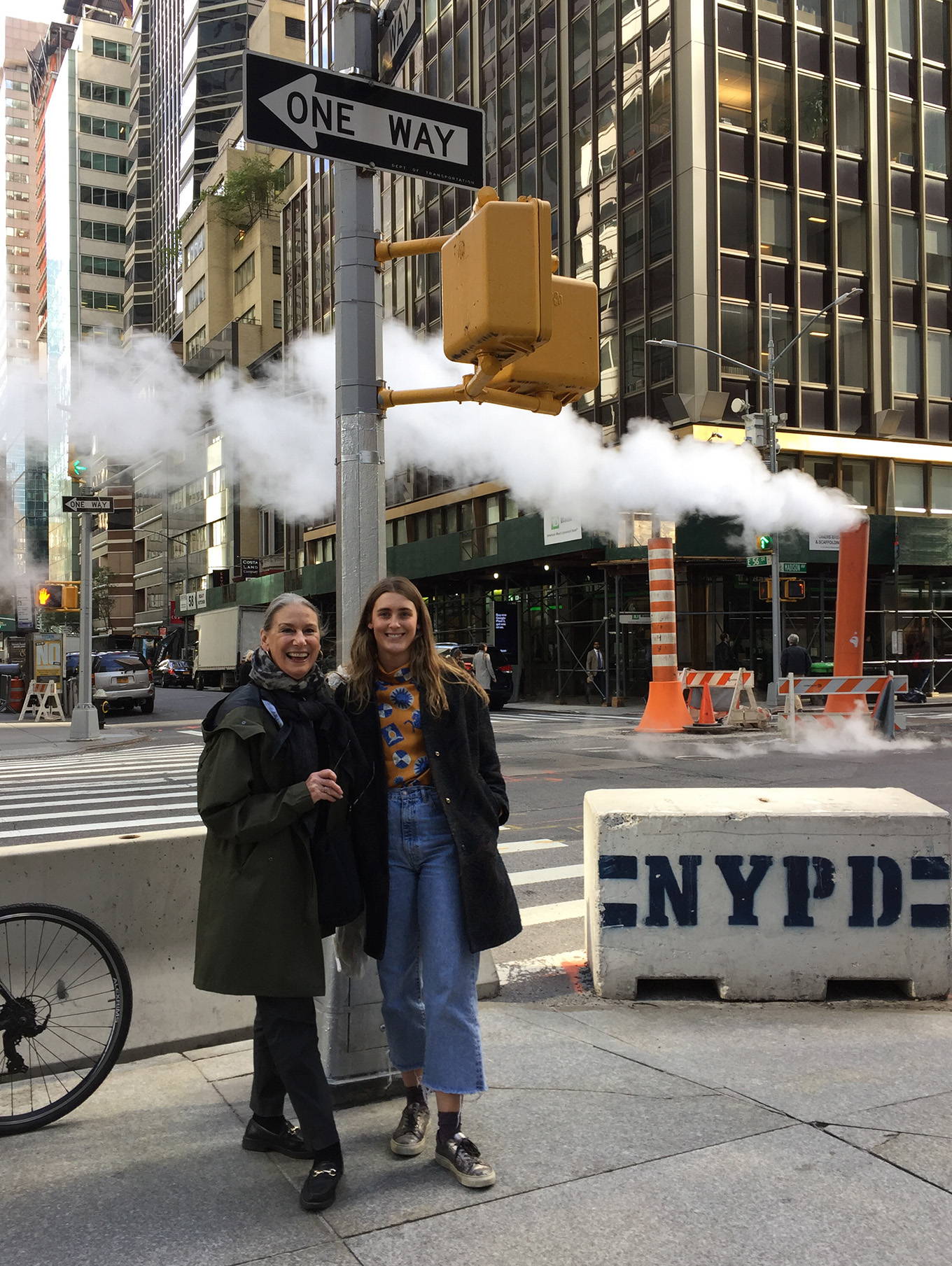 What usually starts your creative process?
Brigitte: I love working with my hands so I'll have all my materials, sewing machine and colours around me from which I'll start cutting, shaping and sewing. From here I can start to visualise my idea in three dimensions, quite often in the middle of the night!
Diana: The excitement of starting a new ideation process for my next exhibition as well a fresh stack of brand-new canvases.
Maddy: My creative process usually starts with a mind map and scrolling through my never-ending camera roll for images I would like to reference.
If it's a collaborative piece, like 'Pause World Magazine' which I work on with my friend Miriam, I immediately pick up the phone and call her. I feel like we come up with our best ideas together.
Do you share ideas and inspiration between one another?
Brigitte: We constantly message each other. It might be a fashion show we've seen, an artwork or a piece of fabric. It's such a joy when you think 'oh they're going to love seeing this!'. Mum's studio is our den of shared inspiration.
Maddy: Definitely, we have a family Instagram chat and are constantly sharing posts with one another. We are very lucky to have each other to bounce ideas off, I Facetime Nanny and spend as much time with Brig as I can.
What do admire in each other's work that you feel is unique and captivating?
Brigitte: As original artists across different mediums, we have a deep respect and understanding for each other's creative points of view. I love how Maddy sees the beauty in the unexpected. It feels raw and beautiful with a softness that is very much Maddy's personality. Mum is a true romantic creating visually rich feasts that are deep and intricate. I can see how she escapes into her work like a good book, creating the narrative for each painting.
Diana: Brigitte has always had her own unique style. The wonderful part about SOE is that she has remained true to her vision. Maddy brings a youthful but sophisticated take on everything she produces. It has been wonderful experience to collaborate with her on several projects.
Maddy: Nanny has a brilliant imagination; it is something we have grown up really admiring and looking up to. It is what makes each one of her paintings so unique and captivating. She captures so much beauty and joy in the everyday.
I feel like Brig shares a similar, highly creative way of thinking. She dreams up unique yet highly functional forms and through her exceptional eye for craftsmanship can experiment with new or unusual materials in a very refined and beautiful way. I also really admire her exceptional eye for colour, I think it is part of what makes each State of Escape collection so special.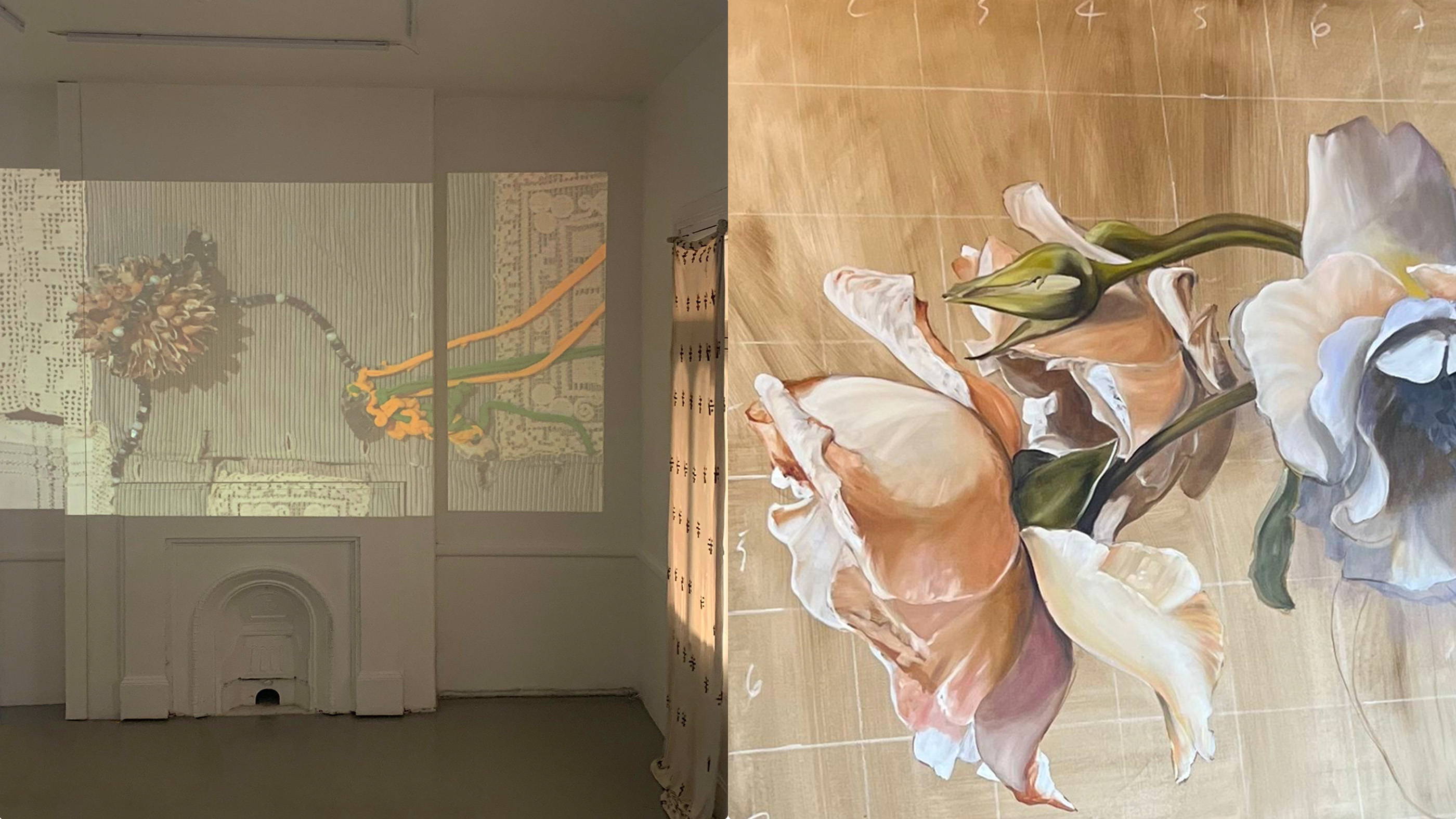 'Original artistry is about having a strong visual point of view and being able to express it in a way that is pure to you. It's not a trend or a moment, but an expression that when someone sees it, they know it's distinctly yours.'
Do you think sharing this creative thread in the family creates a stronger connection to one another?
Brigitte: There is an unspoken respect and understanding of each other as we are wired so similarly. We experience the same frustrations and wins. Creativity is something that is not always 'on' but when you have family that never doubt you it gives you an unwavering belief that everything will be OK tomorrow. That is a gift in itself.  
Diana: We have an amazing connection... if we all go out together, we will turn up in coordinating outfits... always.
Maddy: Yes definitely, it has given us a lot to talk about and bond over. My family were definitely the people I wanted to surround myself with the most growing up. It is also special that our current experiences and practices are very different, so we offer different perspectives. We can challenge each other, which is only healthy.
Brigitte, as Mother's Day is just around the corner, what would be the perfect gift for your mother?
Brigitte: Bright purple cashmere springs immediately to mind! If I could give her a villa in the Italian countryside where she could paint all day that would be the greatest gift of all.